If you are traveling to Suriname, you will need the following documents:
Your valid passport
Your approved E-VISA or E-Tourist Card (print version)
Airline ticket
International and normal drivers license
Vaccination booklet
Customs form (handed to you in plane)
---
Passport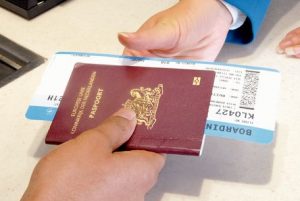 Your passport should meet the following requirements when you arrive in Suriname:
Your valid passport, and valid for a minimum of 6 months;
There should also be two empty pages available for the tourist card and stamps that you receive from the customs on arrival and departure in Suriname;
it must be the same passport that you usde to apply for E-VISA or E-Touristcard
---
E-VISA or E-Touristcard (printed version)
https://suriname.vfsevisa.com/suriname/online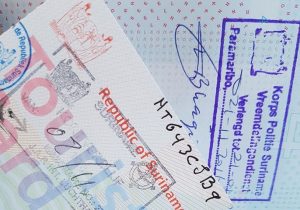 As soon as you arrive in the Republic of Suriname with the approved E-Tourist Card. This allows visitors to stay in Suriname for upto 90 days for tourism purpose only. You can apply for these documents only online, via the official website:  https://suriname.vfsevisa.com/suriname/online . The tourist card is exclusively intended for tourists, holidays and family visits. If you want to travel to Suriname once, a tourist card is sufficient and you do not need to apply for an E-VISA.
If you visit Suriname multiple times during the same trip, you need to apply for an E-VISA. You can apply for a Visa (tourist visa) for 2 months or 3 years.
If you go to Suriname for business you must apply for a business visa online.
---
Airline ticket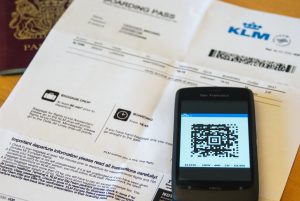 You can take a flight ticket digitally on your mobile phone, as well as printed. It is recommended to have the tickets for the journey, as the return journey, printed on paper.
---
International drivers license (and your normal drivers license)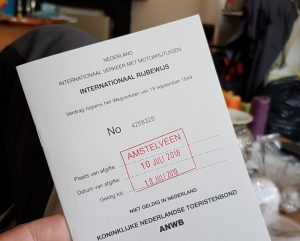 In Suriname an International Driving License is necessary, in addition to your Dutch driving license, if you want to drive a (motor) vehicle as a non-resident. Even if you want to rent a (motor) vehicle, the rental company can ask for it.
Dutch citizens can get an international drivers license at any ANWB store and normally costs € 18.95. The document is immediately valid for 1 year.
---
Inentingenboekje
www.vaccinatiesopreis.nl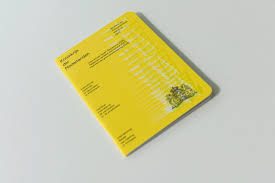 Some vaccinations are recommended for travel to Suriname. If you need vaccinations, you will receive a vaccination certificate. It is wise to take this with you when traveling. More information about vaccinations that are needed in Suriname can be found here: www.vaccinatiesopreis.nl
---
Customs form (provided to you in the plane)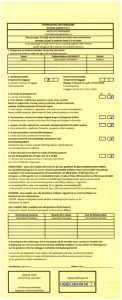 During the flight to Suriname, a green form is issued to you to fill in. You fill in personal and residence data, and you will also have to indicate whether you have goods to declare. Therefore don't forget to have a pen with you, so that you can complete this form quickly. You will have to present this form at passport control on Zanderij Airport. The bottom part is torn off by passport control and given back to you. You will have to keep this part in your passport and have to hand it in when you return and leave the country.