Suriname is a nice place on earth to buy a house. Living or enjoy more vacation in the tropics is certainly a great way to enjoy life. The weather is great and tropical. An advantage for Dutch persons is that this language is common understood in Suriname, the tourist organizations and hotels have also people who understand English well. Many people want to buy a house in Suriname for holiday periods, while others want to emigrate to this country with lots of sunshing. Houses are cheaper than for example in Europe. You can certainly buy a good house, if you sell your own house in Europe orso and decide to emigrate to Suriname.
If you are looking for a house around Paramaribo, there are many options. Depending on your preference, you can choose a house in the North of Paramaribo. In this area around the Maritraite Mall, you will find the neighborhoods Mon Plaisir, Blauwgrond, Rainville, Geyersvlijt and Tourtonne. If you want to buy a house in Paramaribo North you will usually find the more modern and spacious homes. The connection between "North" and other parts of the city through, among other things, through Wilhelminastraat, Jan Steenstraat, Tourtonnelaan and of course the Ringweg, is well arranged.
Another well-known residential area in Paramaribo is South of the city center. This area is formed by the districts of Kasabaholo, Tammenga, Uitvlugt, Zorg en Hoop, Beekhuizen and Flora. In Uitvlugt and Zorg en Hoop, just like in the North of Paramaribo, you will find spacious houses of, among others, diplomats and other dignitaries, while there are also cozy popular neighborhoods such as Flora and Kasabaholo.
Even if you prefer less crowdy area's, you can still find enough suitable homes in the Wanica district. The Kwatta and Welgelegen resorts are located on the border between Paramaribo and Wanica. The houses in this area are often somewhat lower priced, while you are in the city center of Paramaribo within half an hour's drive.
If you know exactly what you are looking for, it is useful to search the housing market with a number of reliable brokers. So you can safely use the expertise of different brokers. A good real estate agent will inform you about all aspects of the land and the property. Below we have listed a number of well-known Real Estate agents.
---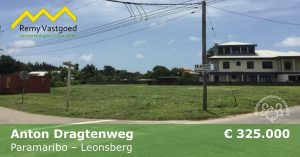 Remy Real Estats offers good service when buying or selling a house or land. Based on the many reviews, we can assume that Remy Vastgoed is very customer focused and transparent for you. They are well known in Suriname for their solid Real estate advice. Highly recommended!
---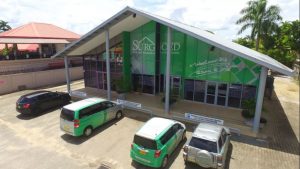 Surgoed Makelaardij NV was established in 2009 and has become one of the largest broker organizations in Suriname. They guarantee quality, perseverance, customer focus and reliability. They work very transparent and correctly. Because their way of working, Surgoed Brokerage are well known in Suriname. Surgoed Makelaardij NV makes every effort to help customers in the best way.
---
Survast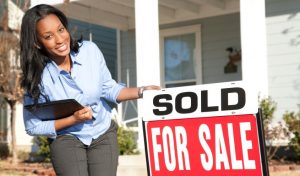 SurVast Real estate agents will assist you with the purchase, sale or rental of a property or land. SurVast will guide you through the whole buying or selling process. SurVast has a wide range of houses and lands that are offered for sale or rent or that are requests to buy in Suriname.
---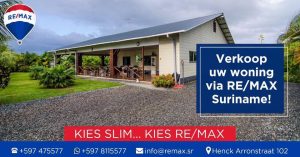 RE/MAX Suriname is a professional company and falls under the RE/MAX group worldwide, with a reach of more than 90 countries. This makes RE/MAX a good choice for your national housing wishes and your international ambitions. The properties that are offered for sale or rent, can be viewed on the website www.remax.sr and the international RE/MAX website. You will find the registrations of home seekers and people who want to sell or rent out their home.
---
Karima Invest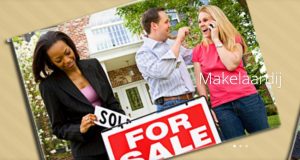 Karima Invest was established by real estate agents, appraisers, project developers with many years of experience in their field and who have the vision to operate a real estate company in Suriname. By always being transparent, they want to give both buyer and seller the guarantee that their requests will be executed in a safe and reliable way. 
---
Terzol Vastgoed was founded in 2017 by Joel Terzol and Patricia San A Jong. Both have years of experience in the real estate sector. At Terzol, the goal is to achieve the same for every customer: to find the house, building or land that meets all the requirements. They do this by putting reliability and quality first. In addition, they want to offer the best guidance and make their expertise available to the customer.
---
Mahan Real Estate Agent advises and mediates in the purchase and sale of real estate. Mahan Real Estate Agency in Paramaribo has more than 29 years of experience in brokerage. Nowadays, you should choose an experienced broker for reliable advice. A broker who knows the market, is skilled, takes the time for you and together with you looks at your wishes and needs. Mahan Vastgoed offers you personal involvement and a pleasant cooperation.


---
Rashiv Onroerendgoed mij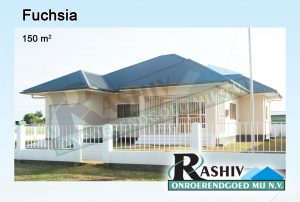 Rashiv Real Estate Mij N.V. has been active in project development and housing business in Suriname since 1998. The Kwatta villa park, for example, has been fully designed and developed by Rashiv Real Estate Mij NV. This building project has become one of the best known and best-selling land development projects in Suriname. Rashiv can realize your building plans and offers the best quality, security and flexible financing options. You have the choice of standard and luxury top-quality building models at affordable prices. Own design can also be built.
---
Housing International NV en Presun BV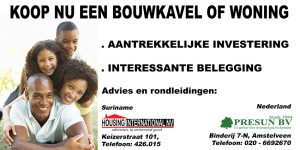 Presun BV and Housing International NV are combining their efforts and combine Dutch and Surinamese knowledge and skills to help you. Since November 1984, Presun BV has been active as a project developer, builder, manager and lessor of properties in Suriname. You can choose from our wide collection of building models that can be adapted to your specific wishes. They are happy to assist you with the purchase of a land or property at one of the resorts / land development projects from start to finish.
---