It will get very nice, when the evening starts in Suriname. After a warm tropical day, you can really enjoy going out in Suriname. And of course you should enjoy as the locals also do, that is on the dance floor …
Here I have some recommendations for good places to go out! 
---
New Suriname Dream café
Drs. Sophie Redmondstraat, Paramaribo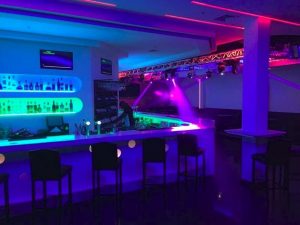 Also popularly called the Dreams café. This is a good place for a drink and bite with business people or friends. Of course great as a place to go out in the evening. In weekends you can dance on good music. Furthermore, you have a large variety of cocktails, rum types and beers. Super cozy and an advantage is that you don't have to drive all the way to the center of Paramaribo. Atmosphere is very good!
---
Sidewalk café 't VAT
Kleine Waterstraat 1, Paramaribo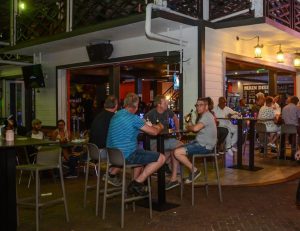 't Vat is the most popular café in the center of Paramaribo, it was an old bus station that has been converted into a bar restaurant with a large terrace. You can enjoy the tasty cocktails and delicious food, at a reasonable price, and there are often party's organized here at the weekend. Great place to start the night out! It is in front of the Royal Torarica hotel, an area where you have nice bars, disco's and casino's. In front of 't VAT there is also a taxi stand, only use reliable taxi companies.
---
Elegance Hotel – Bar dancing
Frederick Derbystraat 99-100, Paramaribo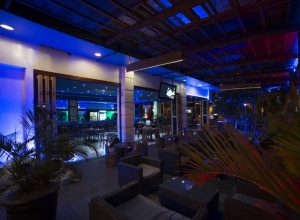 Elegance Hotel has a nice bar dancing on the corner of the street. You can enjoy drinks, cocktails and have a bite. It is a perfect place to get a taste of enjoyment of the locals. There are often bands and karaoke evenings, where the atmosphere is always good. There is a dance floor in the middle of the bar, and you will not the only person dancing here. You can park your car very close for free and there are guards outside guarding your car!


---
Dance club Tequila
Kleine Dwarsstraat 3, Paramaribo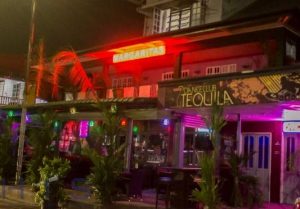 At Dance club Tequila, nightlife starts after 12! In general, you can enter the Danceclub Tequila for free, where some other dancings charge you an entry fee. They are open every Friday and Saturday night and there are often live performances and other events.
Regularly happy hours, making that beer, rum, vodka and of course tequila are relatively cheap. You can dance and enjoy here, which was where you came for to Suriname, right ?
---
Grill café Hospitality
Onyxstraat 1, Paramaribo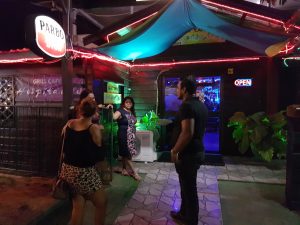 Hospitality is a nice place, a bar with restaurant, not too big, open until late night in the weekend! It is a real 'brown' pub, where there is live music and a dancefloor. Nice cafe to chill and enjoy live music! You can park in front of the café.
---
Atlantis Hotel & Casino
Kwattaweg 244, Paramaribo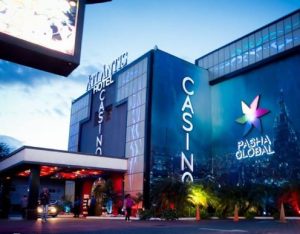 The Atlantis Casino is highly regarded in Paramaribo. This casino exudes luxury and professionalism both from the outside and the inside. In Suriname people often go in casino's, where you can dinner or just go out to have fun. The game selection is spacious and modern. It offers plenty of gaming tables, including American Roulette, Three Card Poker, Caribbean Stud Poker, Black Jack, Punto Banco and more than 200 slot machines. Most casino's in Paramaribo open their doors early in the morning and close around 4:00 AM. Opening times are slightly longer at the weekend. 
---
Princess Casino Paramaribo
Waterstraat 19, Paramaribo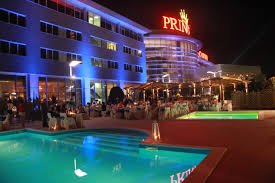 The Paramaribo Princess Casino at the Ramada hotel is our absolute favorite for a casino evening in Paramaribo. While playing you can eat delicious food from the buffet which is simply brought to you, they also bring a nice drink to you at the slot machine or roulette table.