Staying overnight in the best luxury hotels in Suriname means taken good care of yourself and guarantee a comfortable stay. Naturally, these hotels receive a very good rating from the guests, very good service and good facilities, as you might expect. Here we have made a selection, based on location and familiarity, to facilitate your choice. You can easily click through, to the hotel website, and make a reservation. Ultimately, you decide for yourself which luxury and facilities suit you.
---
Royal Torarica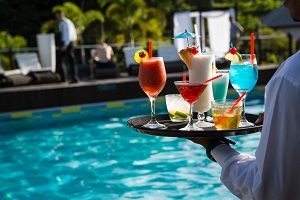 Royal Torarica is the most exclusive, luxurious and prestigious hotel in the heart of Paramaribo in Suriname. Authentic Surinamese luxury, a personal, warm and welcoming atmosphere and excellent service; that is how Royal Torarica can best be described. A hotel with the best business facilities for business people. But if you're looking for an abundance of luxury and tranquillity during your holiday, then our hotel in the heart of Paramaribo is also a wonderful place to stay. 
---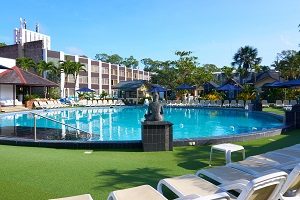 Torarica Resort is a tropical paradise where you can enjoy everything that Suriname has to offer. It's the ideal hotel for business, leisure or a family vacation. Torarica Resort is situated along the Suriname River, close to the bustling entertainment and historic center of Paramaribo. You can enjoy the tastiest Surinamese dishes in the indoor restaurant. You can relax on the cozy terrace by the swimming pool and in the lavishly decorated lounge and bar. Torarica Resort has a lot to offer, think of unique entertainment, sauna'ss, massage rooms, hair & beauty salons, fitness rooms and two tennis courts.
---
Jacana Amazon Wellness Resort is probably the most beautiful resort in Suriname, and enliven an unforgettable experience of relaxation and well-being in a serene and tropical Amazon-inspired paradise surrounded by lush green botanical gardens and waterfalls in the heart of Paramaribo, Suriname.  Sunbathe on our spacious sundecks or refresh with a swim at our lagoon waterfall pool and swim-up pool bar.  Relax in our amenity-rich guest rooms and suites, and the team of hospitality professionals will exceed your expectations.
---
Hotel Krasnapolsky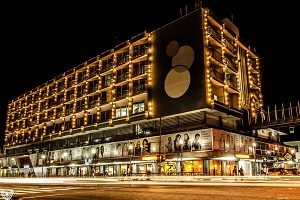 Elegant and comfortable and ideally situated in the heart of the bustling city center of Paramaribo, Hotel Krasnapolsky is the perfect choice for holiday makers who enjoy city life and business travelers who want to be mobile. Hotel Krasnapolsky contains 84 tastefully decorated rooms, conference rooms and services, swimming pool, sauna, a lively shopping gallery. A number of excellent restaurants, including Pizza Boys, Popeyes Fried Chicken and Rituals Coffee house, are located in this hotel. Hotel Krasnapolsky also features a swimming pool with sun terrace and a gym.
---
After a busy day of work or sightseeing, lounge beneath the warm Suriname sun at our outdoor pool with lounge chairs and sun umbrellas. With a well-equipped fitness center, airport shuttle service and courteous, attentive staff, Courtyard Paramaribo is a welcoming haven for business and leisure travelers. Overlooking the Suriname River, Courtyard Paramaribo offers contemporary comfort near celebrated downtown attractions.  Savor distinctive international cuisine at our hotel restaurants, featuring succulent steaks, grilled meats and live music. 
---
Ramada Paramaribo Princess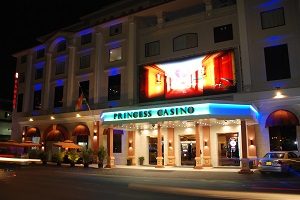 amada by Wyndham Princess Paramaribo is a four-star hotel with 59 stylishly decorated rooms, including 2 Presidential Suites. All the guest rooms are fully equipped with a mini-bar, safe-deposit box, direct dial telephone, Wifi internet access, cable TV, air-conditioning, hair-dryer, iron and iron-board, and work desk. Guests will value the hotel's central position in the business and entertainment center of Paramaribo, the capital of Suriname. The hotel also features a business center, on-site Japanese Teppanyaki Restaurant & Sushi Bar, Night Club, Rooftop Pool, Lounge & BBQ and a Casino.
---
Houttuyn Wellness River Resort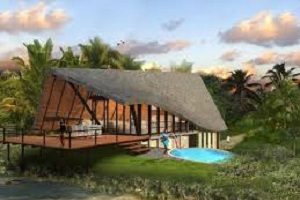 This Resort is a paradise for lovers of nature, comfort, relaxation and freedom. Hidden among the beautiful tropical plants in our garden, you will find the three new Glamping Cabanas. Sleeping in a Luxury Cabana, with the soothing sounds of the forest in the background. Open the doors in the morning and wake up with the beautiful view of a sunrise on the Suriname River. An overnight stay at Houttuyn Wellness River Resort is one that you will never forget!
---
North Resort hotel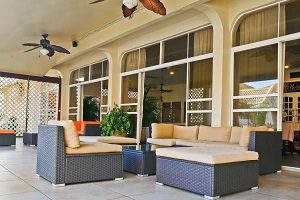 A charming resort with 25 studios and suites, located just outside the center of Paramaribo North. Hotel North Resort offers you the opportunity to relax and enjoy a wonderful Suriname experience. We offer fully furnished and affordable spaces, varying from studios to 1 and 2 bedroom suites. You can be sure that this is your 'home' during your stay in Paramaribo. The aim is to give you an unforgettable experience.
---
Sheva hotel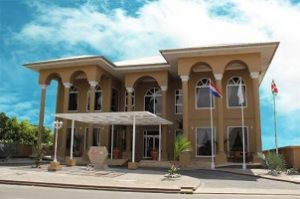 Sheva Hotel is a multi-star hotel with 22 spacious luxury rooms. We combine classic luxury with 21st century comfort. The exclusive rooms and suites offer a varied range of relaxation through their relaxing atmosphere. In the restaurant that is accessible to everyone, a range of delectable national and international dishes can be found. A stay in this sublime hotel will certainly contribute to an unforgettable new experience. The entertainment center with numerous attractive terraces and eateries is within walking distance. 
---
Enjoy extensive, state-of-the-art facilities in an environment characterized by tranquility, comfort and enjoyment. Spanhoek Boutique Hotel has 20 spacious deluxe rooms and three executive rooms where you can enjoy the beautiful view of the city in maximum comfort, convenience and privacy. Spanhoek Boutique Hotel is located in the heart of Paramaribo, Suriname and is one of the best locations. They offer highly personalized services to business travelers, shoppers and tourists.